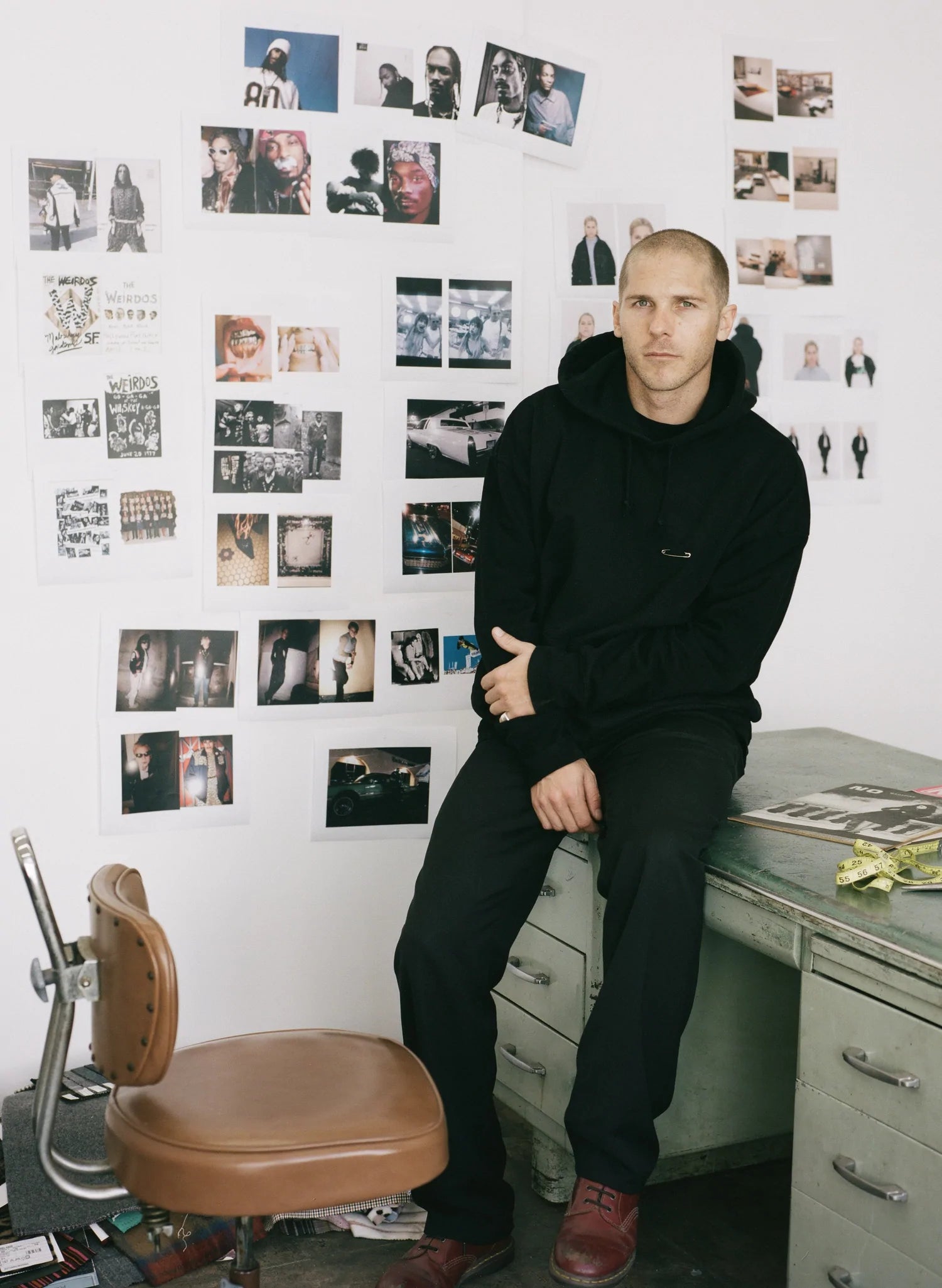 Noon Goons is a menswear clothing brand with an unparalleled viewpoint on Southern Californian subculture. Designed and manufactured in the heart of the Fashion District in Downtown Los Angeles, Noon Goons presents seasonal collections available at the finest retailers in the world.
The label was created by Kurt Narmore in reaction to a lack of brands that imbued his particular aesthetic, which is reflective of his upbringing immersed in the surf and skate communities of Southern California. Applying years of experience in private-label manufacturing in Los Angeles, Narmore used his knowledge of fabrics and production to begin making clothing for friends, and the brand evolved from there. The result is a product showcasing simple flips in design and detail on traditional, everyday garments, making for an easy-to-wear, but on-the-cusp offering.
Since their inaugural collection was presented for Fall/Winter 2016, the NG team has grown and brought on Paris-based trend specialist Sam Jarou to head creative. Together they've presented official collaborations with artists including Los Angeles first-wave punk band, The Weirdos and legendary jazz trumpeter and vocalist, Chet Baker.